Human Resources – Return on Investment (HR-ROI) Conference:
Maximizing the Impact of Human Resources on the Bottom Line
The alumni of the industrial/organizational (I/O) psychology doctoral program at the University of South Florida are proud of their latest conference—HR-ROI. This one day conference brought together experts from around the country, most of whom are USF alumni, to discuss the most recent developments in how Human Resources can contribute to the overall performance of an organization. This one day conference wass open to the public, and was targeted to I/O psychologists, HR and training managers and professionals, and others who work in related areas. Several vendors also participated. Proceeds go to supporting the USF I/O psychology doctoral program. The conference was held on Friday, January 17, 2003 at the USF/Busch Gardens Embassy Suites, located on the USF Tampa campus. The registration fee to attend the conference was $200.
Watch for our next conference in 2007.
Spector's (I/O Psychology Program Director) Home Page For more information about USF's I/O program
---
We Greatly Appeciate the Support of Our Sponsors.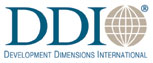 <![if !supportEmptyParas]> <![endif]>
<![if !supportEmptyParas]> <![endif]>
<![if !supportEmptyParas]> <![endif]>
<![if !supportEmptyParas]> <![endif]>
---
Last modified: February 25, 2003.