About the GGSO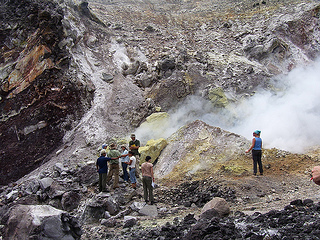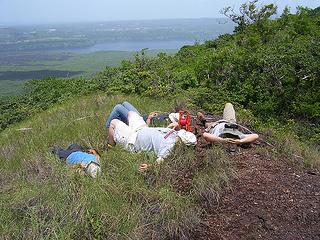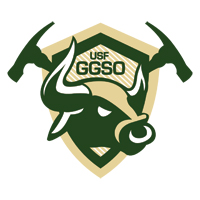 Welcome to the Geology Graduate Student Organization website! We are a student organization dedicated to the graduate students in the School of Geosciences at the University of South Florida. Membership in GGSO provides opportunities to attend field trips to local areas of geologic interest, participate in community-based service projects, participate in academic and career-building workshops, and have an active voice in departmental affairs. Members of GGSO work closely with members of the Geology Alumni Society and the Geology Club in activities planning and departmental events.
If you are interested in being a part of the GGSO and you're a USF student, please join our BullSync group! Joining the group enables us to make the GGSO a more successful group and every member adds to our on-campus presence.
Follow this link to join us on BullSync!
GGSO often secures funding from the Student Government Association of USF to provide travel grants for graduate students in geology to attend professional meetings and conferences.
While the primary responsibility of GGSO is to the graduate student body of the School of Geosciences at USF, its membership is open to students, staff, and faculty members from all academic levels and interests.
Our Photos The photos on the right are from a GGSO field trip to Nicaragua in 2007. The banner on the homepage is a shot of the syncline of Rainbow Basin in California: an annual USF Geology field site for undergraduates. The banner on this page and others are cinder cones with Yucca Mountain making up the skyline.
Our Logos Recently, the GGSO has commissioned PhD Student Samantha Kinman to design new logos for our organization. Her work is now featured on this website as the GGSO Badge, seen to the lower right on this page.
Find us on the World Wide Web!
Follow us on Twitter, Like us on Facebook, Watch us on Youtube, and See our pictures on Flickr! The GGSO is all around the web!